Naiise Review: ANIA Argan Oil
When we mentioned to the team that we will be reviewing ANIA Argan Oil, most of them looked up from their laptops and asked, "Oh, for your hair?", we realised that many people actually aren't aware of the other benefits that argan oil has. 
Our editor has decided to put ANIA Argan Oil to the challenge for 7 days, and she'll share with us more on the experience with argan oil, and how argan oil has now become her one of her skincare must-haves.
History of Argan Oil
Argan oil is actually one of the best-kept beauty secrets of Moroccan ladies over many centuries, so that definitely demands your attention! ANIA Argan Oil is extracted from the kernels of the Argan nuts. 
This is how Argan nuts look like, if you don't already know.
Photo Credits: Argan Essaouira
In the bottle of ANIA Argan Oil, it's 30ml worth of 100% pure and organic argan oil that has been tripled purified and cold-pressed to perfection, i.e. every drop is gold. Also, it contains fatty acids, Vitamin E and antioxidants, which all help to hydrate, heal and condition your skin and hair. 
Also, it's one of the rarest and most unique oils in the world. Argan oil comes from the kernels of the nuts from argan trees. These trees are native to south-west Morocco, primarily a Berber region, and they are known as the "Tree of Life". They are grown exclusively in the semi-desert soil of the Arganale Biosphere Reserve. Because of their small quantities and specific growing area, they are protected by UNESCO, making pure argan oil one of the rarest oils in the world.
Hearing that, I have nothing in my head but excitement, because this sounds like something I need to try, ASAP.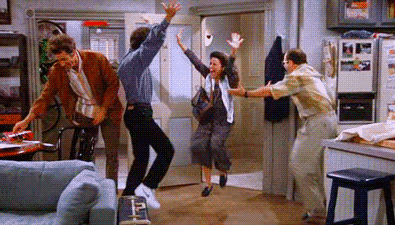 How To Work ANIA Argan Oil Into Your Routines
Before the introduction to argan oil, I have almost zero concept of it. My daily routine is toning and moisturising my face, max. And now that I have the chance to give ANIA Argan Oil a go, I've added it into my skincare routine as recommended. 
The first day saw me reading up quite a bit about ANIA Argan Oil, which got me really intrigued at what argan oil can do. The sound of providing intense hydration rang in my head for a while, in a good way. I've got combination skin, with dry spots around my chin and corners of my nose, which can get quite drastic when it hits (we are talking about a certain kind of dryness that leads to discolouration on my face :( ). More on how argan oil feels on my face later on.
There are also many ways you can use argan oil, such as conditioning your nails and cuticles, tame frizz and flyaway hair, hydrate cracked lips, and even prevent stretch marks!  
After trying it out for a week, let me tell you how to start using this baby from head to toe (quite literally). 
Watch this video and learn how to use ANIA Argan Oil:
Elbows
You should use about 2 drops of argan oil, spread them evenly on your palms, and applied to your elbows. I tried it on one side for comparison purposes, and the results were pretty interesting. After several applications, my right elbow definitely doesn't feel like sandpaper anymore (but my left elbow needs dire help!).
Nails & Cuticles
For nails and cuticles, drip 2 drops of argan oil on the back of your hands, and rub them together, and work your way to all fingers. 
That's me right after I was handed this bottle of gold. Immediately applying them on my nails and cuticles at work.
The argan oil is very effective in hydrating the peeling skin around my nails, which gives me lesser urge to peel them off. So yay!
Lips
I wear lipstick on a daily basis. Once in a while, I'll put on a lipstick that might not have the best of formula, and that gives me really chapped lips. Having heard that you can use argan oil as a lip moisturiser, I gave it a shot. Duh!
Not bad. 1 drop is all you need to smoothen the flakes. Me likes. 
Face
There are 2 ways to use argan oil on your face:
1. Mix it with your moisturiser
Like I mentioned earlier on, I have combination skin, more on the dryer side, with pretty problematic dry chin and corners around my nose. Finding the right moisturiser to use is always a little challenging for me. Even so, sometimes my skin just decides to act up. 
What I find useful about mixing 1-2 drops of argan oil with my moisturiser is that it helps to provide extra hydration for my usual dry spots, without making my face feel oily, which is splendid. 
2. Use it on its own
A great alternative is to use the argan oil directly on your face. Simply spread 2-3 drops of argan oil and spread them evenly on your palms. Then massage into your skin till the oil is absorbed into your skin. 
Like it claims, ANIA Argan Oil is non-greasy and absorbs fast into my skin. If it's slightly greasy for you, it's either you drop a little too much, or you need to massage a little more into your skin. No biggy. 
Hair
If you have frizzy and flyaway hair, this can work some magic for you too. Here's a little guide on how much argan oil you need for different hair lengths:
Short hair: 1-2 drops
Medium hair: 3-4 drops
Long Hair: 5-6 drops
All you have to do is even spread out the argan oil on your palms, start with your hair ends, and work them throughout your hair. 
Body
To attain the ultimate smooth skin, you can boost your moisturising routine, after your exfoliation regime, with some argan oil. Add 3-4 drops of argan oil to the body lotion that you are using, and mix them evenly before applying to your body. 
For me, I have dry soles issue. And what I do, is apply 2 drops of argan oil to my feet every night, and wore socks over them to speed up the hydrating process. 
And I wake up to smoother soles, which I'm rather impressed. 
Overall, I really like how ANIA Argan Oil feels on my skin after several tries. What's the best part of this is that this 30ml of awesomeness is that it is multipurpose, making it a really handy skincare product to bring around, especially when you are travelling. 
And, for $41.80, you get can use it from head to toe. Plus, the usage is nothing more than 6 drops per area, which makes it really economical and worthwhile. To think that this bottle of gold is extracted by Berber women, i.e. it takes a few days to produce 1 litre worth of argan oil, ANIA Argan Oil is definitely a worthwhile investment. 
ANIA Skincare Giveaway! *CLOSED*
Here's your chance to walk away with ANIA Skincare's Moroccan Hydration and Anti-Aging Kit (worth SGD200).
Follow 1 out of the 3 ways below to win: 
Instagram: Follow @ania_skincare

on Instagram, repost

this post

, and 

hashtag #ANIAxNaiise

Facebook: Like ANIA Skincare on Facebook, share post or this article, and 

hashtag #ANIAxNaiise

Blog Comment: Leave a comment on this blog post and tell us wh

ich part of the ANIA Argan Oil excites you the most. 
We have 5 sets to giveaway, so do any of the above by 19 Aug 2016. Good luck!