We hear wedding bells a-ringing!
By now, we're sure you've heard of the #RoyalWedding that took place over the weekends. We might be halfway across the world, but we felt just as buzzed about the union of Prince Harry and Meghan Markle. Did anyone else ugly cry when Prince Harry said this to Meghan Markle after Prince Charles walked her down the aisle?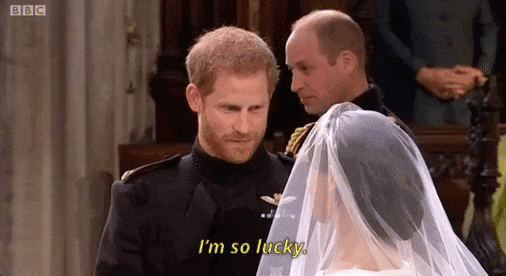 In the spirit of joyous celebrations, we round up 8 different gifts in preparation for the next wedding that we'll be attending. Are you ready to walk down the aisle with us?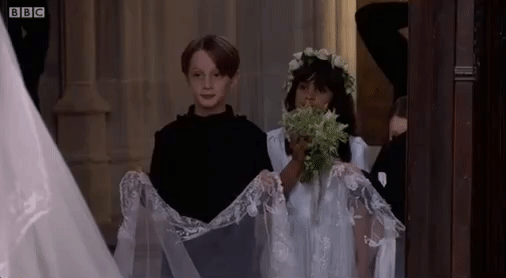 1. For the luxurious lovers
Emerald Linen Bedding Set, Sea Me, $378
If you think about it, we spend about 1/3 of our lives in bed. Our bed is a place to sleep, relax, make plans, hug, make love and share special and unforgettable moments. For somewhere that is so significant, more so for newly weds, it's wise to choose a good bedding set, and linen is the best fabric for it. 
What makes linen extra comfy in the Singapore weather is its excellent thermoregulation, helping to wick sweat and heat from your body. It has a light massaging effect, favourably stimulating blood-flow and promoting relaxation.
The brains behind this product, Sea Me, is a small team from Odessa – a city by the Black Sea. When you're living and breathing the sea every day, it's hard not to fall in love with in the colors, shades and life within it and all that surrounds it.
While choosing the colors for the bedding sets, they try to reflect the sea and ocean theme in each of them. In their words, "your bedding is the sea you dive in every night!". Among their many colour options, we loved this rich, cosy emerald the best. Honestly, with a bedsheet as indulgent as this, we could stay in bed allllllllll day long.
2. For the foodie family
Takes The Cake Horse Head Cake Plate, IMM Living, $148.50
This one's for our friends who are chef extraordinaires and baking enthusiasts. Do their bakes justice by presenting it in an equally ~chio~ plate that will, wait for it, take the cake. It's about time we're allowed to have our cake and eat it too! 
Based in the eclectic city of Toronto, Canada, IMM Living is a design company that marries form and function with a playful sensibility. Even if your newlywed friends are not big pastry chefs, this plate would look equally great as a centrepiece.
3. For the trendy twosome
Kamadeva's Arrow Snuff Box, A Dose Of Something Good, $160
Like Cupid is God of Love in classical mythology, Kamadeva is the Hindu God of Love. He is typically represented as wielding a bow and arrow, decorated with different fragrant flowers, one of which being the Champaka.
Among the different choices of scents for the snuff box, this one is definitely most apt as a wedding gift. Giving off a slightly smoky sweetness accompanied by a woody smell, this is a perfect gift to add a subtle touch to your newlywed friends' new home.
4. For the stylish soulmates
Marble Clock, Comme Home, $189
Dare we say that the marble trend is still very much alive? For your dandy newlywed friends, this beautiful marble clock by Comme Home will definitely tick them in all the right ways (couldn't resist the pun)!
We especially love this gold detailing for the hour and minute hands, as they instantly elevate the classiness of an otherwise typical clock. Just like the love that your friends share, no two pieces are alike due to the unique nature of marble.
5. For the mischievous mates
Sleeping Grizzly Bear Bean Bag, Chic Sin Design, $369
This one's for our friends who love unconventional and tongue-in-cheek gifts. The Sleeping Grizzly Bear Bean Bag is perfect for a lazy afternoon, or when you feel like hibernating with your stash of snacks.

When time is ripe and you want to drop a hint for your friends to start a family, what better way to do it than to get them the Sleeping Grizzly Cub Bean Bag to complete Mum and Dad Grizzly? <3
To search for more gift ideas, hop over here for our full collection of wedding related items. Meanwhile, we hope you liked our selection, and we wish you nothing but a Happily Ever After with these products.