Walao eh! This Naiise simi sai also have sia!
For our longtime friends, you'll know that Naiise is always about Design for everyone, for everyday. But let's be real, some designs are just not for everyone.
So here's one for the loud, the daring, and those who DGAF!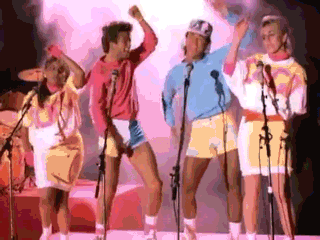 1. SMLJ T-Shirt, Statement, $30
- Easily translates as "What?", or in Singapore vernacular, "huh?"
- Well placed expletive to show that you *really* don't understand what's going on
- Use of easy-to-read serif font to get your message across clearly
- Preferably not to be used in front of your Grandma
2. SG50Shadesofgrey - Flag White T-Shirt, Wetteeshirt, $30
- Only 1 shade of white available for this shirt, sorry
- For the wild beast in you
- Can impress Mr Grey
- Don't flag this product as inappropriate plz
3. The Big Banana Mug, BigMouth Inc, $24.90
- Show your family/friends/co-workers what you've got!
- Why have normal mug handles when you can grab it by your banana?
- A great gift to compensate a friend that lacks a BIG personality
- Underside features a winking monkey so everyone knows who's top banana!
- Product does not come with hand in picture
4. Lim Peh Tee, Kilobite, $35.90
- The only socially acceptable way to acknowledge someone's thoughts
- Designed lovingly for the dictator boss in you
- Can wear even if you don't live in the North
- Big red button for nuclear destruction not included
5. Mr. P Key Holder, Propaganda, $19.90
- If you're someone who grabs life by the balls, take it a step further by grabbing your keys with Mr. P's peepee
- Mr. P will keep your keys as if they are his family jewels.
- Don't ask us why it's in orange colour

6. Ooops! Congratulations Greeting Card, Nocturnal Paper, $9
- 99.9% effective at preventing unplanned disappointment (for receiver)
- For those not looking to screw around with their gifting cards
- Card fits snugly in envelope for maximum pleasure
- Not made of rubber
- WARNING: DO NOT POKE A HOLE IN CARD TO ENSURE EFFECTIVENESS. you don't cb.
7. Mee Siam Mai Hum, Epigram Books by APD Singapore, $15.94
- "You need a very small space to have sex."
- "The co-driver is there to slap the driver when he drives off course."
- "You talk about bak chor mee. I will say mee siam mai hum."
- mai hum, mai hum, mai hum, mai hum, my lovely lady lum
- Need we say more?
For more gag-inducing gifts like these, check out our Not For Everyone collection. Pinky promise this collection is confirm plus chope legit, you know we don't talk cock one!