How To Look Fly AF From Day To Night
One of the biggest challenges we have all faced, especially in this humidity, is to stay fresh and smell great throughout the day, around the clock. And what makes it more challenging is to actually attend a dinner, party, or date after work!  
After failing multiple times, we have finally figured the way to freshen up without lugging all your belongings out. So boys and girls, take a look at our recommendations below and try them out! 
Read My Lips
Earl Grey Lip Balm, Balm Kitchen, $9

Fauxstix Matte Liquid - Siren, FAUX FAYC, $36 
For the ladies, putting on lipstick is one of the easiest ways to freshen up and look ready for the night ahead. Be it bold red or something neutral, suitable lip colour can instantly make you look ready for the party ahead. Alternatively, if you do not fancy any colour on your lips, a good handy lip balm will do the job because the last thing you want to do is to have chapped lips while trying to impress someone. 
MagnifiSCENT
Not A Hint Deodorant, Katfood, $18 
Swago Cologne Wipe - Single, Swago, $3.90
Maverick Solid Cologne, The Apothecary Malaysia, $30
No matter how strong your perfume is, most of them cannot last you through the day, especially in this heat and humidity. Having a deodorant with you to get rid of the nasty odour. If not, you can bring these solid perfume or cologne wipes around with you and apply them towards to the end of the day before your next meeting. Plus, they won't take up much pocket space.  
Tame Your Mane

Quicksand Wax & Dry Shampoo, Hanz de Fuko, $32
Drop Dead Gorgeous Dry Shampoo, Handmade Heroes, $8.90
Greasy hair can been annoying sometimes, and what's worst is that your hair isn't long enough to tie them up. Dry shampoo is here to save the day! For those who are unfamiliar with how dry shampoo works, you just have to apply them on your hair and rub them into your scalp. Comb it out shortly after and voila! 
Keep Your Promist
Moroccan Rosewater 100ml, ANIA Skincare, $34.30
Lifted Mist, FrankSkincare, $38
Jardin Des Fleurs Beauty Mist (50ml), Barecode, $25
What we like about facial mist is that you can use it for many purposes, making them economical to invest. Not only can you use the facial mist all-day to moisturise your face, you can also set your make-up with this mist spray. On a unrelated note, spritzing is fun!
It's All In The Mind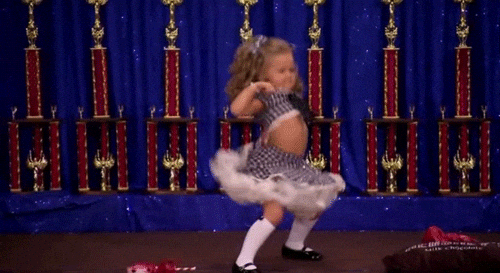 But most important of them all, feel awesome and you'll look fly AF, fo sho.