8 Essentials To Pack For Your Next Getaway
Here at Team Naiise, we are constantly dreaming of our next vacation. And we mean.. constantly. Be it to sunny Bali, or bustling cities like Hong Kong, we have dreamt it all. After all, we believe in working hard and playing harder ;)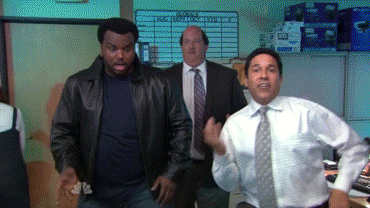 via GIPHY
If you're ready for your next big adventure, peek some of our favourite essentials that will take your travels to new heights!
Psst… Read till the end for a small surprise!
1. Stich-able Passport Cover, Maid In China, $40
First things first, let's get your passport clothed in this highly customisable and personalised cover. This leather passport cover is printed with the world map and specially perforated so you can mark the countries where you've been to by cross-stitch. As you travel, the leather will also age beautifully so that's a total plus point!
2. Gadget Dopp Kit, Welkin & Spine, $85
Next, an all-in-one pouch that you can fit everything in! This gadget kit is designed specifically for your mirrorless camera gear and other essentials like cables, chargers etc.
3. Ostrich Pillow, Buy Me Design, $171.20
We know the journey gets tiring sometimes with uncomfortable seats and long-haul flights or train rides. Make yourself comfortable with this Ostrich Pillow - a ~revolutionary~ power-napping device. Catching some comfortable rest on the go has never been easier!
4. Thermos Flask, Eva Solo, $88
On the note of making yourself comfortable, it never hurts to have a handy thermos flask with some warm tea to keep your travels cosy. This particular one from Eva Solo is double-walled, made of stainless steel, and with 500ml capacity for that perfect coffee or tea on the go.
5. Berkeley Gloss All Black Sunglasses, Kapten & Son, $99
Look no further! Your search for the perfect pair of shades can finally end here. With this pair of Berkeley, you've got a modern and versatile pair of shades for everyday wear, whether your vacay destination is a city with lots of hustle or a chill good-vibes-only sandy beach.
6. ASNAP Selfie Ring Light, DP Electronics, $45.90
This product needs no further introduction. With 5 (!!!) different light settings, you can be rest assured that your every next selfie will always be your next best selfie. A product that we're proud to say is.. a perennial for the millennial *smirks*
7. C8 Earphones, hoomia, $18.40
For moments when you just want to plug into some good tunes and watch the world pass by, let this be your go-to pair of earphones. Built with 8mm high-resolution dynamic, and outstanding performance of deep stable bass and clear treble, you can be sure that no matter what music you love, C8 can perform all sounds at its best.
8. Travel Bandits Travel Journal, Travel Bandits, $38.50
Last but definitely not least, a journal to document your journey and pen down your favourite memories to last a lifetime :)
Now that you're all packed and ready for your holiday, here's a pro tip on how to up your travel game. We've recently found out about Mileslife - the only lifestyle+travel mobile app that allows users to earn Singapore Airlines KrisFlyer, Emirates Skywards and 13 over airline partners miles you spend at over 7,500 merchants.
The best part? You get to double dip your miles on top of those earned from credit card use as well. How awesome is that?!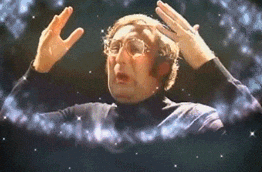 via GIPHY
(we'll give you a moment here to let this amazing news set in)
Whenever you're ready, head on to your App Store or Google Play store to download Mileslife and start spending and earning!
And here comes the surprise for you. Because we love our readers and want you to get the most out of your travels, key in the code NAIISEMILES on your first purchase via Mileslife to enjoy an additional 1500 miles*!
Okay now, pack your bags, go forth and book your next flight out of Singapore for a well-deserved break!
---
* Terms & Conditions:
Only new users of Mileslife will be entitled to this promotion.

New users of Mileslife is defined as one who has not downloaded or registered on the app or made a spending within 14 days of registering.

A minimum spending of SGD 49 within 30 days upon registration must be fulfilled to qualify for the bonus miles. The 1,500 bonus miles can be earned only once. Existing users of the Mileslife app are not eligible to earn the bonus miles.

Enter promotional code: NAIISEMILES on the Mileslife App (Under Account-> Promo Code).

Valid till 30th June 2018

The bonus miles will be credited into the registered FFP account within three to five business days after completing the corresponding offer.

If the miles are not received within five working days, please contact Mileslife customer service at [email protected]

In the event of any fraudulent transaction, Mileslife reserves the right to cancel the user's Mileslife account without prior notice.

Mileslife reserves the right to suspend or end the offer at any time without prior notice.

Mileslife reserves the right for final interpretation of this promotion.

If you have any questions, please contact us at [email protected]